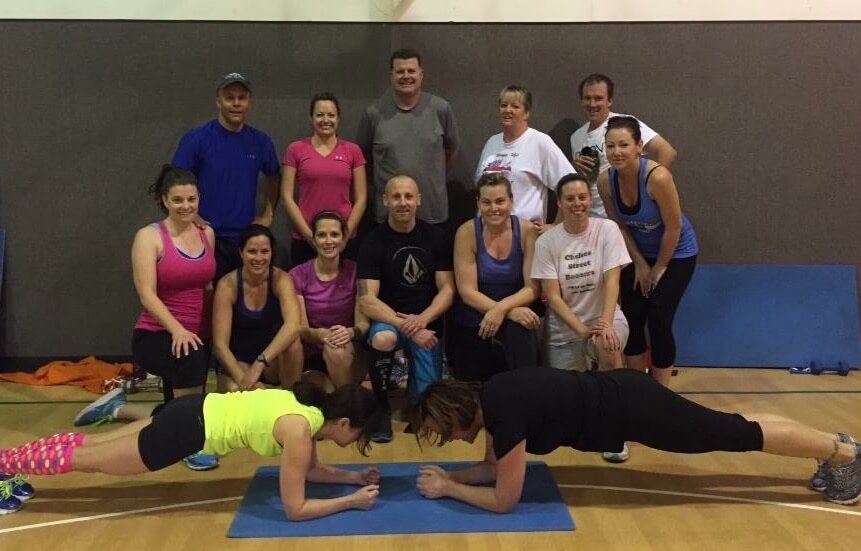 Josh Stanton launched the first Generation Fitness® Boot Camp in Castle Rock, Colorado. Residents throughout the United States have access to the award winning Generation Fitness® boot camp classes where they can have FUN while they accomplish their fitness and weight loss goals! For residents in Colorado, we have the Castle Rock Boot Camp, Parker Boot Camp, and other nearby locations to choose from. We're rapidly expanding our Generation Fitness® Boot Camps to Orange County California and other territories throughout the states!
Who attends boot camp classes?
People of all ages, sizes, and various fitness levels! People who want to decrease their body fat percentage, gain lean muscle mass, increase their cardiovascular endurance, burn calores, and have FUN! We welcome everyone!
Who will benefit from Boot Camp?
People who enjoy the camaraderie and encouragement that a group setting brings and in an environment that is not intimidating. Our Boot Camps take out the harsh drill instructor approach and instead replace it with a motivating coach who encourages you to do your best.
Where are the Boot Camp session held and when?
We offer Boot Camp classes in several locations at different times. For a list of all of our locations and times, please contact us. We try to accommodate busy schedules as best as possible, if you do not see a time/place that seems suitable, please give us a call to see if any alternative options are available.
Do you offer discounts?
Generation Fitness® offers the BEST and most affordable Boot Camp classes in the United States! We offer discounts to couples who sign up together. It's just our way of giving back.
How can I get Generation Fitness® Boot Camp classes at my school or workplace?
Josh Stanton, the owner, is always looking for new places to expand Boot Camp classes, and offer special sessions with workplaces. Contact him by calling 303-660-2291 or emailing at josh@generationfitness.com.
Get Started Today
The time is now. Let's get you feeling great physically and mentally. Join the #1 Boot Camp in Douglas County today!